Boiler Repairs offered across Birmingham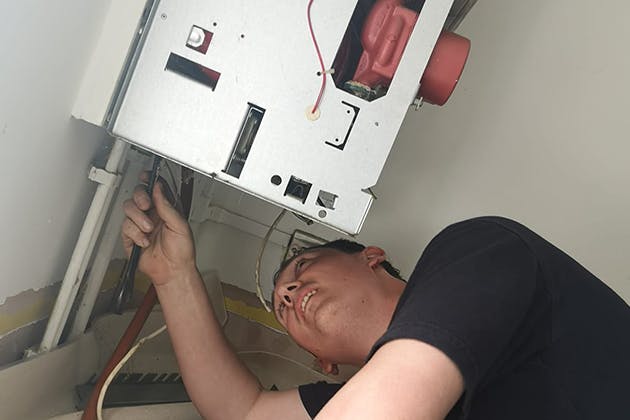 Do you need the help of a heating engineer to repair your boiler? Summit Plumbing & Heating Ltd can promptly diagnose boiler faults and carry out boiler repairs to restore your heating system. Whatever the reason for your boiler problem, our experienced heating professionals are here to assist. Simply dial 0121 294 9504 to reach us.

Summit Plumbing & Heating Ltd Gas Safe Engineers are the best choice for dependable boiler repair.
For more than 20 years, we've been doing safe boiler repairs and have built a solid reputation as a trusted heating and plumbing firm. We take pride in providing excellent boiler repair while also keeping our customers informed. We are always honest with our customers about the cost of their boiler repair and ensure that they are receiving fair and competitive pricing for their boiler repair.

Boiler Repairs in Birmingham
Whatever type of boiler you have, our Gas Safe trained heating professionals are ready to help. With a wealth of expertise working with a wide range of boiler types, you can be assured that when you call Summit Plumbing & Heating Ltd for boiler repair, you are in capable hands.
We have repaired a significant number of faulty boilers throughout Birmingham, including Solihull, Sutton Coldfield, and Bromsgrove; read our reviews to see what our customers have to say about us.
So, whether your boiler displays an unknown code or makes an unknown noise, our gas engineers are here to help.



Early detection of boiler problems
Having your boiler serviced regularly is the simplest way to detect boiler problems early. An annual service means having your boiler inspected for problems by a heating engineer who has been trained to detect problems early. Furthermore, if you notice anything unusual about your boiler, we recommend consulting a gas engineer.

Book a boiler repair in Birmingham or the nearby regions
To inquire about our boiler repairs, call Summit Plumbing & Heating Ltd today at 0121 294 9504 or fill out our simple contact form. Summit Plumbing & Heating Ltd repair boilers throughout Birmingham and the surrounding areas, including Solihull, Sutton Coldfield, and Bromsgrove.