24/7 Emergency Plumbing across Birmingham
Emergency plumbing services are provided 24 hours a day, seven days a week within a 20-mile radius of Birmingham, including Solihull, Sutton Coldfield, and Bromsgrove.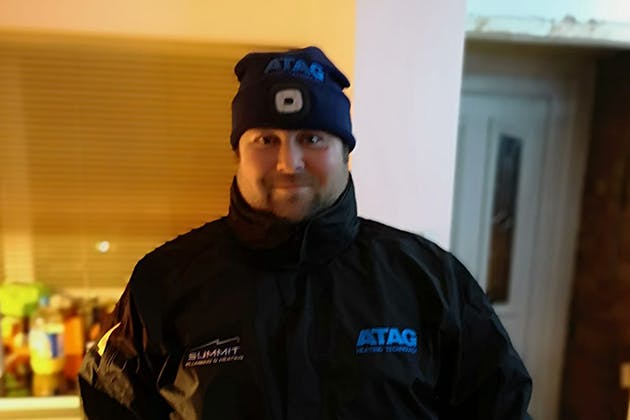 Birmingham's Quick & Reliable 24 Hour Emergency Plumber
Summit Plumbing & Heating ltd provides emergency plumbers in Birmingham 24 hours a day, 7 days a week. You are invited to call us at any time of day or night if you have a Plumbing, Heating, or Drainage emergency.
Our out of hours call out service is available 24/7. Please contact us if you have a leak or an issue with your plumbing, whether it is interior or exterior.

Do you require an emergency plumber in Birmingham?
We are ready to help in any situation, providing emergency plumbers in Birmingham and the surrounding area 24 hours a day, 7 days a week. If you have a plumbing emergency in the middle of the night, DON'T PANIC! – assistance is only a phone call away.
If you have a leak or a busted pipe, consider turning off the water supply at the stop cock before calling us. We strive to respond to any emergency plumbing or drainage issue in less than 2 hours, day or night. One simple phone call and we will dispatch a qualified Plumber.

What do we cover with our emergency plumbing services?
Burst water or soil pipes.

Radiators, Pumps, Stats repaired or replaced

Water overflows / Taps dripping.

Powerflushing.

Float valve seized.

Overflowing water tanks.

Blocked toilet or cistern overflowing.

Blocked pipes & drains.

​Frozen pipes.

Get In touch with our emergency plumbers in Birmingham!
We're only a phone call away; please call Summit Plumbing & Heating Ltd right away at 07908 045 029. You can simply use our straightforward contact form. Summit Plumbing & Heating Ltd can supply an emergency plumber no matter where you are; we service Birmingham and neighbouring locations such as Sutton Coldfield, Solihull, and Bromsgrove. Our plumber will be able to tell you if we service your region and will be there in no more than 2 hours!
Remember, don't be worried; we'll soon be on our way and will quickly resolve your emergency plumbing issue!